Abilene, Tx Wedding Photography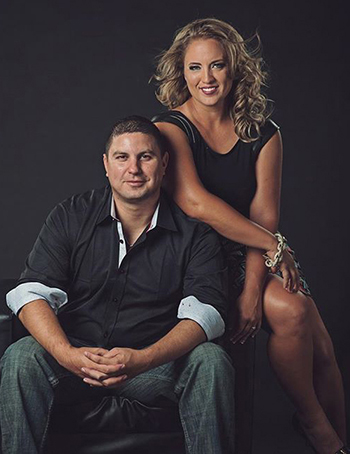 About Us

Breaking the wedding photography mold, one wedding at time!

Tony proposed to me (Casey) at one of our favorite arcade game places with my ring popping out of a gumball machine. We have 3 dogs and a cat and they think we're THEIR pets. Tony's learning to play tennis with me, and he's taught me the fun of camping, fishing, riding motorcycles, and just relaxing in general. We play co-ed softball together whenever the opportunity arises. No matter what team we step onto, it's inevitable: he's always short stop, and I'm always on third. We're eachother's permanent side-kick, and somehow we're blessed with this natural flow for working together that has simply MADE Chapa Images.

We are different from many husband and wife photography teams in that neither of us is the second shooter. This is not my business, and it's not his. It's ours. We are both the lead photographer, and we have our specific roles within the business. Tony is the lighting MASTER. He is a strobist to the core and creates some of the most striking images I've ever seen. I often choose to shoot with strobes as well, but many of my images are often softer, more intimate, and light.

All in all - that's us. We play together, work together, and sometimes I have to pinch myself to make sure it's all for real!